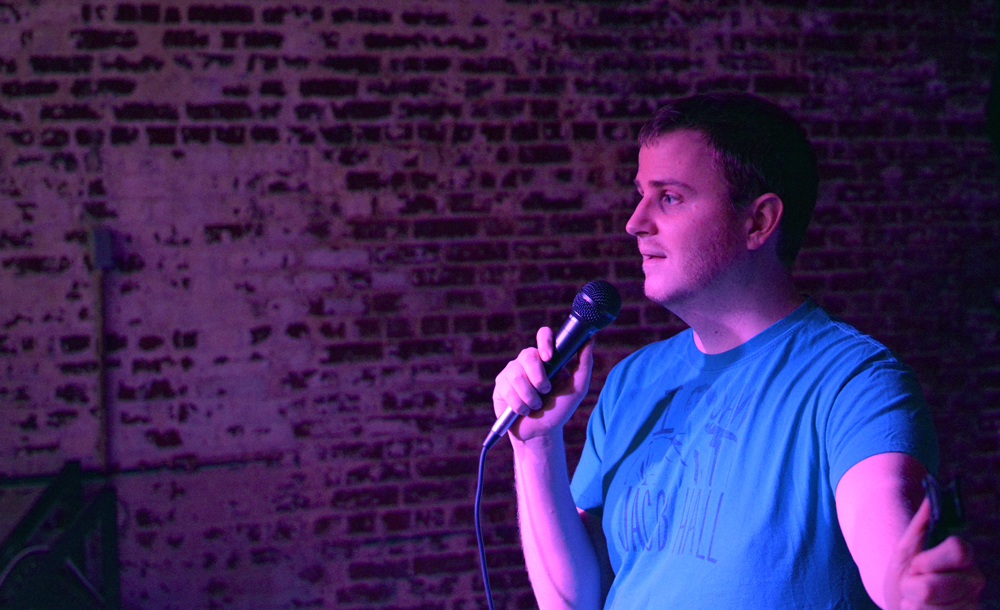 Jacob Hall
You may have seen comedian Jacob Hall on stage or in public, but it is more likely that was not him. Do to his average appearance Jacob has the ability to seem like a familiar face, but don't let his looks fool you (or do it doesn't really matter either way) he is actually a complete stranger. Most commonly found performing in his very egotistical t-shirt, Hall enjoys the opportunity to perform in front of all audiences of any size or location. That is what kept him in comedy, he may have started for the laughs, but the great network of friends (both audience members and comics) kept him going forward.
If you ever find yourself in a show featuring Jacob you can expect content driven from his personal life and experiences. Along, with material surrounded around anything that he finds interesting on this planet.
Jacob hosts a bi-weekly comedy open mic at the Monkey Barrel in Charleston, West Virginia. He has also had regular spots at the comedy showcase at Louie's at the Mardi Gras Resort in Cross Lanes West Virginia.
In March of 2015, Jacob was selected as the winner of the "Stand-Up Show Down" at the West Virginia Comedy Festival in Bridgeport. Since winning, he has had a regular guest appearance the following years.
In May of 2016, Jacob took home the golden shovel and was named the Biggest Liar at the West Virginia Vandalia Gathering's storytelling competition in Charleston. After winning he was featured in the June 2017 issue of National Geographic.
Jacob continues to search for more opportunities in comedy and great people to work with he can be contacted on Facebook, Twitter, or at jacob@standupjacob.com.